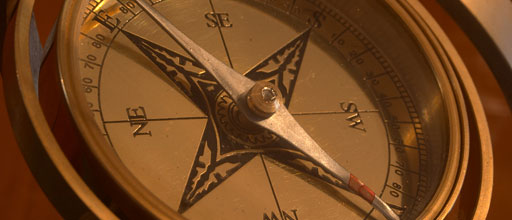 Most yachts are not like planes who depart from one place and arrive at another place via a direct route at any time of the year. You're unlikely to find one particular yacht who leaves from one point and arrives at another destination exactly to your preference.
So to sail from Europe to South America, for example, you may need to go on 3 to 5 different yachts via different routes and it could take many months overall with several weeks in between just waiting for favourable weather patterns.
This is why on Find a Crew you can only search for boats departing from a particular place or heading to a particular destination, but not both, because most origin and destination combinations would rarely return a result.
In the table below you'll find some common world routes that are sailed during the particular seasons. There is always the exception to the rule where some yachts travel during unfavourable seasons. It's not recommended for a novice sailor to join such a yacht, because not only can it be very dangerous but also very unpleasant for many days, if not weeks, in a row.
Northern Winter / Southern Summer (December to February)

Departing from
Going to
January – March

S

Africa, Cape Town
» Indian Ocean

E

Brazil, All areas
» Caribbean

N

Sri Lanka, Galle
» Suez, Med / S. Indian Ocean, Chagos

N

USA, San Diego
» Mexico
January – April

N

Caribbean, Beguia, Grenada
» South Pacific

N

Panama
» USA, West Coast / South Pacific
January – May

N

Caribbean, St Lucia
» South Pacific
January – June

N

Panama
» Caribbean
February – April

N

Costa Rica, Golfito
» South Pacific / Western Caribbean

N

Western Mexico
» South Pacific

N

Suez
» Mediterranean
February – June

N

South Pacific, Hawaii
» USA, West Coast
March – June

N

Hawaii
» South Pacific
Northern Spring / Southern Autumn (March to May)

Departing from
Going to
April – May

S

AUSTRALIA, Sydney, Brisbane
» Fiji & Tonga

N

CARIBBEAN, Antigua, Virgin Isles
» USA East Coast / Europe
April – June

S

NEW ZEALAND, All areas
» Fiji & Tonga / Australia
April – August

S

AFRICA, Durban
» Indian Ocean

S

AUSTRALIA, Cairns
» Indian Ocean

E

SOUTH PACIFIC, Tahiti
» Hawaii

S

SOUTH PACIFIC, Tahiti
» New Zealand

N

USA, Newport
» Europe

S

INDONESIA, Bali
» Indian Ocean / SE Asia

S

AUSTRALIA, Darwin
» Indian Ocean / SE Asia
June – December

N

SINGAPORE
» Thailand
Northern Summer / Southern Winter (June to August)

Departing from
Going to
June – December

N

SINGAPORE
» Thailand
August – September

N

ENGLAND
» Mediterranean
September – October

S

SOUTH PACIFIC, Tonga
» Indian Ocean / New Zealand
September – November

N

ENGLAND & Channel area
» Caribbean

E

SOUTH PACIFIC, Fiji
» North Pacific

S

SOUTH PACIFIC, Fiji
» Indian Ocean / New Zealand

N

SUEZ
» Indian Ocean
Northern Autumn / Southern Spring (September to November)

Departing from
Going to
October – January

N

CANARY ISLANDS, All
» Caribbean
October – November

N

USA, Ft. Lauderdale / Newport
» Caribbean
October – December

N

MEDITERRANEAN, Gibraltar
» Caribbean

N

SINGAPORE
» Indian Ocean
November – March

S

AFRICA, Durban
» Cape Town
December

N

USA, San Diego
» Mexico
December – January

N

SPAIN, Canaries
» Caribbean
December - March

E

AFRICA, Cape Town
» Caribbean, Brazil

N

THAILAND, Phuket
» Indian Ocean, Red Sea, Mediterranean

N

USA, San Diego
» South Pacific