Welcome to Find a Crew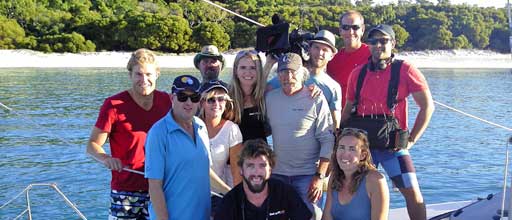 Find a Crew™ is the world's largest international online marine crew and boat network, and a truly global website with active members in over 200 countries, and amazing people from all walks of life.

Find a Crew™ matches and connects boat owners & representatives directly online with crew from anywhere to anywhere in the world. Find a Crew™ is not a crew agent and everyone can decide for themselves with whom they wish to take up contact any further.

There are no contracts, no commissions, and no fees to register, list, search, view, or maintain a profile on Find a Crew™ for anyone - it's all free for everyone. Anyone, either crew or boat, can upgrade anytime to Premium to exchange contact details and personal messages between each other - for which at least one party requires to be Premium.
This keeps the quality of exchanges high, and gives Premium members exclusive access to a very large number of matching Free & Premium members. Free members in return can exchange contact details with any matching Premium members.

Find a Crew™ on TV
View Australia's Channel Ten segment hosted by Amanda Keller on the 'Living Room' about Find a Crew™. We had a lot of fun filming this in the Whitsunday Islands with an amazing film crew and the popular Aussie TV host Dr Chris Brown - better known as the Bondi vet.

History
findacrew.net was launched on the 1st of December 2004. The website grew very quickly, and became the world's largest online marine crew and boat network within the first 12 months of launch.

Find a Crew™ is owned, developed, and operated by NAUTYCAL Pty Ltd based in Mooloolaba, a small South Pacific sea town at the Queensland's Sunshine Coast in Australia.

About Nautycal
NAUTYCAL Pty Ltd is the holding company of Find a Crew™ and is owned by the original founders of Find a Crew™. And yes, we do know how to spell nautical. We spell it with a 'Y' to have NAUTYCAL as our registered trademark. Combining the 'Y' with the 'i' in our 'by NAUTYCAL' logo is just our modest way of reminding us that we are all about happy people.
Find a Crew® and Find Crew® is a registered trademark of findacrew.net, incorporated in Australia.
Nautycal® is a registered trademarkof Nautycal Pty Ltd, incorporated in Australia.

Find a Crew is a registered business of NAUTYCAL Pty Ltd. ACN 139 383 832, ABN 11 139 383 832