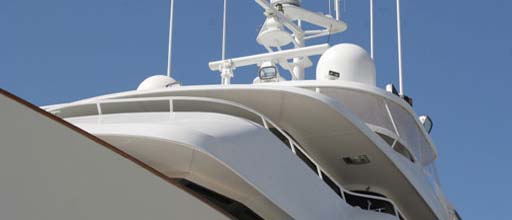 Superyacht Jobs and Superyacht Crew
What is a Superyacht?
A Superyacht is a very expensive, professionally crewed, privately owned luxury yacht. When referred to the 'Superyacht Community' it is inclusive of Megayachts and Gigayachts.
Find a Crew™ classes Superyachts that:
• are between 25 meters (82ft) and 50 meters (164ft) in length
• are professionally crewed, ocean going luxury vessels
• are sail or motor powered, with long range capability
• motor powered Superyachts have typically 3 decks, with cabins for at least 10-12 guests
Tell me about Find a Crew™ and Superyachts
On Find a Crew™, a superyacht is a luxury vessel – either sailing or motor yacht, which is 25m or more in length. Superyachts are usually privately owned, very expensive vessels which are professionally crewed. The most popular places to spot superyachts are the Mediterranean in Summer and the Caribbean in Winter. In recent years, they are travelling further afield and can also now been seen in Asia, Scandinavia, Pacific Islands, New Zealand and the east coast of Australia.
Crew positions on superyachts are highly sought after. Many crew live on board the vessel meaning that their living costs are covered by the owner. Pay rates will depend on the position, but will generally be good money for the crew members. Work hours will vary depending on how many guests are on board. Some weeks may be minimum hours, while some will require working around the clock.
Find a Crew is a valuable resource for superyachts looking to find their next crew member, or even whole crew. There are many advanced features which make it an efficient, inexpensive and safe option for superyacht owners, captains and representatives to communicate with prospective candidates.
Once a boat profile is registered, it can be matched against all crew profiles and the best matches will be automatically listed using the Quickfind feature. Another popular tool for superyachts is the silent listing status, so that only crew members who the boat member contacts can see the profile, and they are not inundated with applications. Many superyachts using Find a Crew will have their shortlist together in just a few days.
Recent boat members offering superyacht positions
showing the first 5 of 12 total listed Boat profiles:
sorted by online - recent first
> Profiles with Pictures only
> not suspended
> luxury class: super yachts
Recent crew members looking to find a superyacht position
showing the first 5 of 2701 total listed Crew profiles:
sorted by online - recent first
> Profiles with Pictures only
> not suspended
> Professional Commercial
> Pay: paid