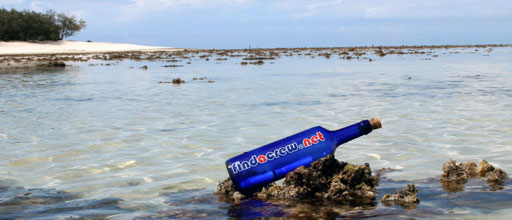 Member Registration
By creating an account, you are agreeing to our Terms of Use and Security & Privacy Policy.


Registration, listing, searching and initial contacting is free for all Boat and Crew members on Find a Crew™, and you can remain a Free Boat or a Free Crew member for as long as you like to explore if and when our network works best for you.

As a Free Boat or a Free Crew member you can exchange your contact details with any matching Premium member, or you can upgrade anytime to become a Premium member yourself to exchange contact information with all matching members.
The global success of Find a Crew™ is:
• our automated matching system and QuickFind™ (focus on the accuracy of your own profile, and then use the QuickFind™)
• our daily electronic and personal monitoring of new registrations, member updates, and profiles integrity.
• our continuous efforts to keep our members safe from time wasters and scammers.
• only members are listed who signed in during the last 45 days (currently 5,340 listed crew, and 626 listed boat members).
• registration is not required to view detail page of profiles of listed members (we are only interested in genuine registrations).
• and ironically, because we focus on quality rather than quantity (we don't show or list thousands of members who haven't signed in in months), we became the worlds largest online boat and crew network within the first year after our launch in 2004.

Like to know more before you join?
How long can I be a Free Member for?
You can be a Free member forever!
As a Free member, you can send a wave to any matching members, but you can only exchange contact details with matching current Premium members who 'Contact' or 'Reply Yes/Maybe' to you.
Must I become a Premium Member?
You do not have to become a Premium Member. As a Free member you can use, trial, send waves, and familiarise yourself with the Find a Crew™ network for as long as you like without having to become a Premium Member. However, as a Free Member you can only exchange contact details with Premium Members who you 'Contact', or who 'Reply Yes' or 'Reply Maybe' to you.
How long does it take to register my profile?
Registration is a 4 step process and should take less than 10 minutes, even with moderate internet experience.
Step 1 - Your email address and password to create either your boat or crew member account.
Step 2 - About you - your details and your location information.
Step 3 - About the position - details of your availability and what you are looking for.
Step 4 - 'Dear Shipmates' - extra information, write in your own words to tell more about yourself.
How old do I have to be to register with Find a Crew™?
Age is no constraint with Find a Crew™. If you are young or seasoned, we welcome you to our network as we can't check how old you are anyway. For your own safety we suggest that you enter your real age rather than pretend to be 19 when you're 17, or 65 instead of 85 for that matter.
However, you are certainly allowed to write in your 'Dear Shipmates' section if you are 80 going on 25!

Most Premium members pay their fee by credit card , and hence are most likely over the age of 18 anyway.

Boat members who take crew members under the age of 18 aboard should assure to have parental permission!

If you are under 18 years of age and wish for an opportunity to go day sailing we encourage you to do so provided your parents know you have registered with Find a Crew™! Crew members under the age of 16 are not included in the automated matching but can still be viewed by members, or contacted by boat members.
When will my profile be live on Find a Crew™?
As soon as you complete your profile, it will be live on Find a Crew™.

Profiles do go through an automated monitoring process to ensure that no-one misuses or abuses the system, and to keep the quality of our member profiles at a high standard. This process also helps us to detect any fraudulent or spammer attempts to misuse Find a Crew™. Most of these attempts are stopped before they go live.