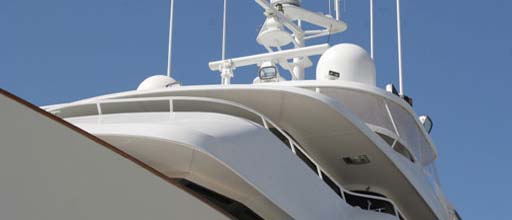 Megayacht Jobs and Megayacht Crew
What is a Megayacht?
Find a Crew™ classes Megayachts that are:
• over 50 meters (164ft) in length
• luxury, ocean going vessels
• mostly motor powered
• typically 4 decks, and with often more crew than guests
• may accommodate a helicopter pad
Tell me about Find a Crew and Megayachts
A megayacht on Find a Crew™ is a luxury ocean going vessel of 50 m or more in length. A mega yacht is usually privately owned for either private use by the owner or for charter. If you are thinking of chartering a megayacht for your next holiday, you will need a budget of up to one million US dollars a week!
Other criteria defining mega yachts include the standard of design, construction and craftsmanship, although these are usually only limited by the builder and owner's imagination and budget. It is not uncommon to find swimming pools, helicopters, movie theatres, spas and a wide variety of marine 'toys' on board. Typically, there are 4 decks and often more crew members on board than guests.
Working as a crew member on a megayacht requires a very high level of professionalism at all times. Often the guests on board could be celebrities, and crew must be respectful of their privacy at all times. Being on 24 hour call is often expected. Work hours are long and demanding. A smile and pleasant manner is a non-negotiable accessory at all times! Doing the job well can earn you very substantial tips and income, as well as provide you with a work experience like no other.
Find a Crew is used by many megayachts around the world each year looking for their crew. Captains can find exactly who they want to work with by choosing the candidates themselves while making the most of the high levels of privacy and security offered on Find a Crew.
An optional silent listing allows the mega yacht members to list their profile without it being visible to the general public, and the profile will only be shown to crew members they contact. Crew members are matched to the boat members using criteria such as age, gender, experience, rate of pay expected, location etc. This saves time searching through the thousands of available crew members currently listed.
2 most recent crew members looking to find a megayacht position
showing the first 2 of 3076 total listed Crew profiles:
sorted by online - recent first
> not suspended
> Professional Commercial
> Pay: paid